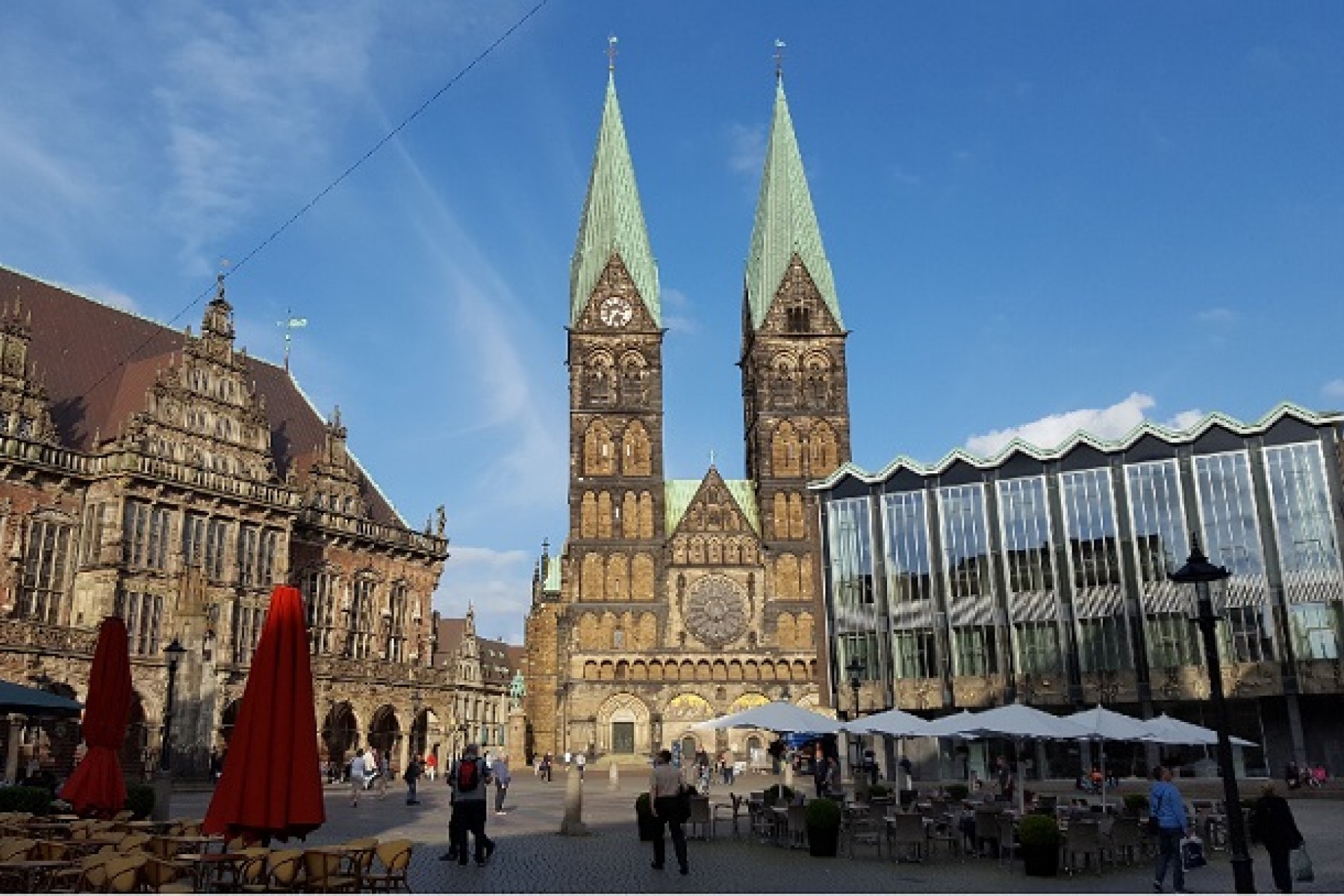 Old Town
Guided tour through the Old Town
During this entertaining tour through the historic city centre I show you the market place, the artistic Böttcherstrasse, the Weserpromenade and the Schnoor. You'll learn interesting things about the history of the old Hanseatic city and curious facts about life in Bremen, including amusing little anecdotes.
Price per group/guided tour: up to max. 10 persons €140,00, each additional person €4,00 (max. 25 persons)
Please note: For guided tours starting from 8 pm there is an extra charge of 20,00 € per group. On Sundays and public holidays, there is an additional charge of €30,00 per group.
Duration: 2 hours (if requested 1,5 hours are possible, too)
Weitere Informationen
Direkt anfragen.